New Smile Dentists (formerly Promjai Dental Clinic) is a well-established and modern dental clinic in Patong that has been serving residents and visitors to Phuket since 1990.
New Smile Dentists is a unique dental clinic in Thailand with a team of more than 15 certified professional Thai dentists who have a passion for dentistry and combine the science of the latest techniques with the art of cosmetic dentistry.
Some of our dentists have over 10 years of experience working in the dental industry, so you can rest assured that you'll be in great hands. All our dentists also speak fluent English so you can visit the dentist in Phuket in confidence that you'll understand the treatment fully as everything will be explained to you at each step of the process.
Our Services
Whether you're looking for a dentist in Thailand Phuket to have cosmetic work done on your smile, or you're in need of emergency treatment while you're on holiday, our dentist clinic in Phuket offers all the dental services you may need.
Our clinic is equipped with up-to-date and advanced EU-standard technology so you can be confident you'll be receiving the same standard of care as you would at home.
Call our Patong Beach Dentist Today at +66 92 469 5515 for your Appointment!
Testimonial
I was recommended by my sister who had a filling last year and said what an amazing job you did, so I decided to get my teeth fixed this year and I must say you did an amazing job.  I was embarrassed to smile my teeth were all over the place, now I have so much confidence and can't stop smiling, I smile a lot don't have to be embarrassed any more, Thank you so much you have given my confidence back. Been scared for years to get them fixed in Australia because they hurt me and lot of infection but at your clinic no pain and no infection, Thank you for everything I will recommend your clinic to my friends back home.
Ms. Mii Costa, Australia , Visited June 22, 2018
My teeth were worn and my upper denture had become loose, I picked New Smile Dentists because their pricing is competitive, staff are very welcoming and easy to communicate with,  dentist and nurses are very understanding and put you at case, The dentist work is excellent . My new teeth have enable me to now be comfortable eating and I am not afraid to put on a good smile.
Mr.John O'Dempsey , New South Wales, Australia
June 22, 2018
I totally recommend this clinic and all staff for treating me as they did and for the services they provided for my teeth. If you are not lazy to read, here is why I give this recommendation and 5 stars.
Knowing myself I can say that i am definitely a difficult patient. My teeth were neglected because of dentist-phobia I developed the past years after a bad experience which led to losing my front tooth. I honestly thought that none could take care of my teeth and that i would not let anyone go near my mouth anymore. Problems start ex to add up and i am still 33 years old so i had to do sth about it. I read about dentists in Thailand (I am coming from Greece btw) and some good reviews led me to New smile dentists clinic. After asking a million questions i felt comfortable and proceeded to the treatment (in case i was not convinced i would definitely continue to search for another clinic). I got 5 crowns, one root canal treatment, removed one tooth that was fractured and put veneers in 8 front teeth. We did 7 or 8 sessions in 10 working days (two weeks). I will not lie, It was NOT easy. BUT Those pple are VERY CLEAN and professional and they work like its choreography. Their equipment is cutting edge tech! From start to finish i felt and i was in good hands that cared for me. I cannot thank them enough! From the pple working in the front desk, the dental assistants and of course the dentists!
My life has changed for the better definitely. THANK YOU!
Visited 25th May – 13th June
I wanted to get some new dentures made, and found Promjai Dental on the internet. I chose them based on the reviews I'd read. Two days after my fitting I went back, and they made some adjustments for me. After this, I had no problems at all and I had a good experience with them.
The clinic was well-equipped and offered friendly service. It's a terrific place and I'm happy I chose them. I paid the expected price in the end.  Visited Dec.2017
Sue Guihot
Queensland, Australia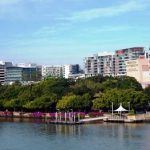 What a wonderful experience! I have been a terrible dental patient because of fear and breathing problems, but that is in the past. The turn-around came when I visited New Smile Dentists in Patong. While on holiday in Phuket, a friend gave a glowing recommendation of New Smile, so I gave them a go. Everyone (that is, absolutely everyone) was delightful. All the staff speak excellent English (and some other languages as well) so communication was not a problem. I had two procedures; both were trouble free and without the usual stress. The work done was of an extremely high standard – I couldn't be happier! As with most things, the cost was so much better than at home. Future dental work will be done at New Smile Dentists (and I can afford a holiday at the same time) Visited 08/05/2018
Geoff shannon
Queensland, Australia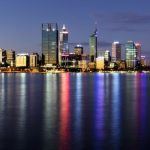 I was recommended by friend of mine to come to get my teeth done at  New Smile Dentists , I feel like brand new person after the treatment done !!
visited 19 – 23 Feb 2018
Ms. Lisa Rae Allan
Perth , Australia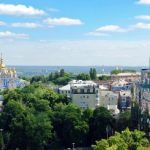 My friend had treatment at New Smile Dentists and was very happy with the result so she recommended me to get my teeth done as I felt not comfortable with my teeth, After the treatment I feel comfortable and happy.
visited  24/02/2018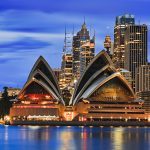 Just had two wisdoms out, 3 filings and a clean. Dr Nat was so professional and quick I was in and out in an hour and a half between two sessions. Still half the price of Australia too. The ladies at the front are very helpful.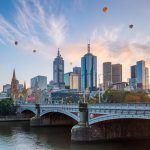 Dr Nis and her team are so friendly and professional. I was extremely nervous about getting my porcelain veneers but they made me feel at ease straight away. I was referred on by a few friends who had travelled to Thailand for dental work and they spoke so highly of Dr Nis I am in loveeee with my new smile. Thank you so much
Jess sharp
Melborne, Australia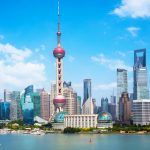 I visited Promjai in July 2017 to have some implants done and to get some advice on rehabilitation of my teeth.
Prior to my visit, I had visited another clinic, but was not entirely happy with their approach, suggestions and treatment plan.
The treatment Promjai suggested made a lot of sense and was well explained.
The dentist and her team did an excellent job with a minimum of discomfort for me.
All staff was a pleasure to deal with – everybody was friendly and knowledgeable, and made me feel at ease through the whole process.
I will not hesitate to return. A big THANK YOU to everybody at Promjai!
Johan Prozesky
Shanghai, China