New Smile Dentists (formerly Promjai Dental Clinic) is a well-established and modern dental clinic in Patong that has been serving residents and visitors to Phuket since 1990.
New Smile Dentists is a unique dental clinic in Thailand with a team of more than 15 certified professional Thai dentists who have a passion for dentistry and combine the science of the latest techniques with the art of cosmetic dentistry.
Some of our dentists have over 10 years of experience working in the dental industry, so you can rest assured that you'll be in great hands. All our dentists also speak fluent English so you can visit the dentist in Phuket in confidence that you'll understand the treatment fully as everything will be explained to you at each step of the process.
Our Services
Whether you're looking for a dentist in Thailand Phuket to have cosmetic work done on your smile, or you're in need of emergency treatment while you're on holiday, our dentist clinic in Phuket offers all the dental services you may need.
Our clinic is equipped with up-to-date and advanced EU-standard technology so you can be confident you'll be receiving the same standard of care as you would at home.
Call our Patong Beach Dentist Today at +66 92 469 5515 for your Appointment!
Testimonial
I wanted to get some new dentures made, and found Promjai Dental on the internet. I chose them based on the reviews I'd read. Two days after my fitting I went back, and they made some adjustments for me. After this, I had no problems at all and I had a good experience with them.
The clinic was well-equipped and offered friendly service. It's a terrific place and I'm happy I chose them. I paid the expected price in the end.  Visited Dec.2017
Sue Guihot
Queensland, Australia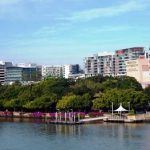 What a wonderful experience! I have been a terrible dental patient because of fear and breathing problems, but that is in the past. The turn-around came when I visited New Smile Dentists in Patong. While on holiday in Phuket, a friend gave a glowing recommendation of New Smile, so I gave them a go. Everyone (that is, absolutely everyone) was delightful. All the staff speak excellent English (and some other languages as well) so communication was not a problem. I had two procedures; both were trouble free and without the usual stress. The work done was of an extremely high standard – I couldn't be happier! As with most things, the cost was so much better than at home. Future dental work will be done at New Smile Dentists (and I can afford a holiday at the same time) Visited 08/05/2018
Geoff shannon
Queensland, Australia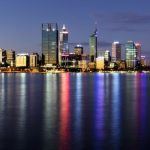 I was recommended by friend of mine to come to get my teeth done at  New Smile Dentists , I feel like brand new person after the treatment done !!
visited 19 – 23 Feb 2018
Ms. Lisa Rae Allan
Perth , Australia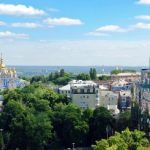 My friend had treatment at New Smile Dentists and was very happy with the result so she recommended me to get my teeth done as I felt not comfortable with my teeth, After the treatment I feel comfortable and happy.
visited  24/02/2018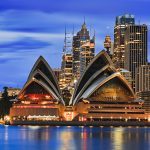 Just had two wisdoms out, 3 filings and a clean. Dr Nat was so professional and quick I was in and out in an hour and a half between two sessions. Still half the price of Australia too. The ladies at the front are very helpful.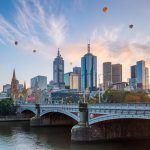 Dr Nis and her team are so friendly and professional. I was extremely nervous about getting my porcelain veneers but they made me feel at ease straight away. I was referred on by a few friends who had travelled to Thailand for dental work and they spoke so highly of Dr Nis I am in loveeee with my new smile. Thank you so much
Jess sharp
Melborne, Australia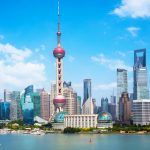 I visited Promjai in July 2017 to have some implants done and to get some advice on rehabilitation of my teeth.
Prior to my visit, I had visited another clinic, but was not entirely happy with their approach, suggestions and treatment plan.
The treatment Promjai suggested made a lot of sense and was well explained.
The dentist and her team did an excellent job with a minimum of discomfort for me.
All staff was a pleasure to deal with – everybody was friendly and knowledgeable, and made me feel at ease through the whole process.
I will not hesitate to return. A big THANK YOU to everybody at Promjai!
Johan Prozesky
Shanghai, China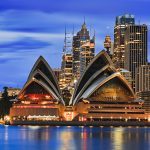 I can not speak highly enough of the level of treatment I received at the Promjai Dental Clinic in Patong, all the staff were very professional and friendly.
Dr Nis was a very gentle and patient Dr whose attention to detail was of the highest standard taking time to explain all aspect of my treatment.
I had my teeth whiting and a crown fitted to one of my front teeth and couldn't be happier with the end result, I would have no hesitation in recommending the services of the Promjai Dential Clinic and will certainly be returning there for any future treatment I may require.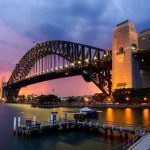 The teeth are great, Jayden is very happy with them. You guys done an amazing job.
Very happy with the team at Promjai Dental, the service and facilities were wonderful.
The dental work was done very quickly and professional, highly recommend this service to anyone. Thank you again.
Jayden and Jasmine Thompson
New South Wales, Australia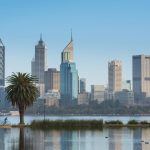 I have flown to Phuket twice for dental work and a holiday at the same time.
Both times, after much research, I went to Phuket Promjai Dental Clinic, with the highly competent Dr. Nis.
The staff and the dentist are all female, all wonderful, professional and speak a high level of English. I have had multiple ceramic veneers and crowns, removal of old fillings, addition of new white fillings, cleaning etc. and the cost was at least 60%
Cheaper than in Australia.
I'm very happy with the results and have not had any problems after the dental work. First trip was in Nov 2016 and recently in July 2017.
I recommended the Dr. Nis to a friend who came with me on my second trip to have extensive dental work.
Love and blessings to all at Promjai Phuket.
Ivan Pavlovich
Perth, Australia